Kronosaur Productions announces the release of Transcendence 1.3, featuring a full orchestral soundtrack.
Your space adventure just got more epic with a new score, new characters, and new effects.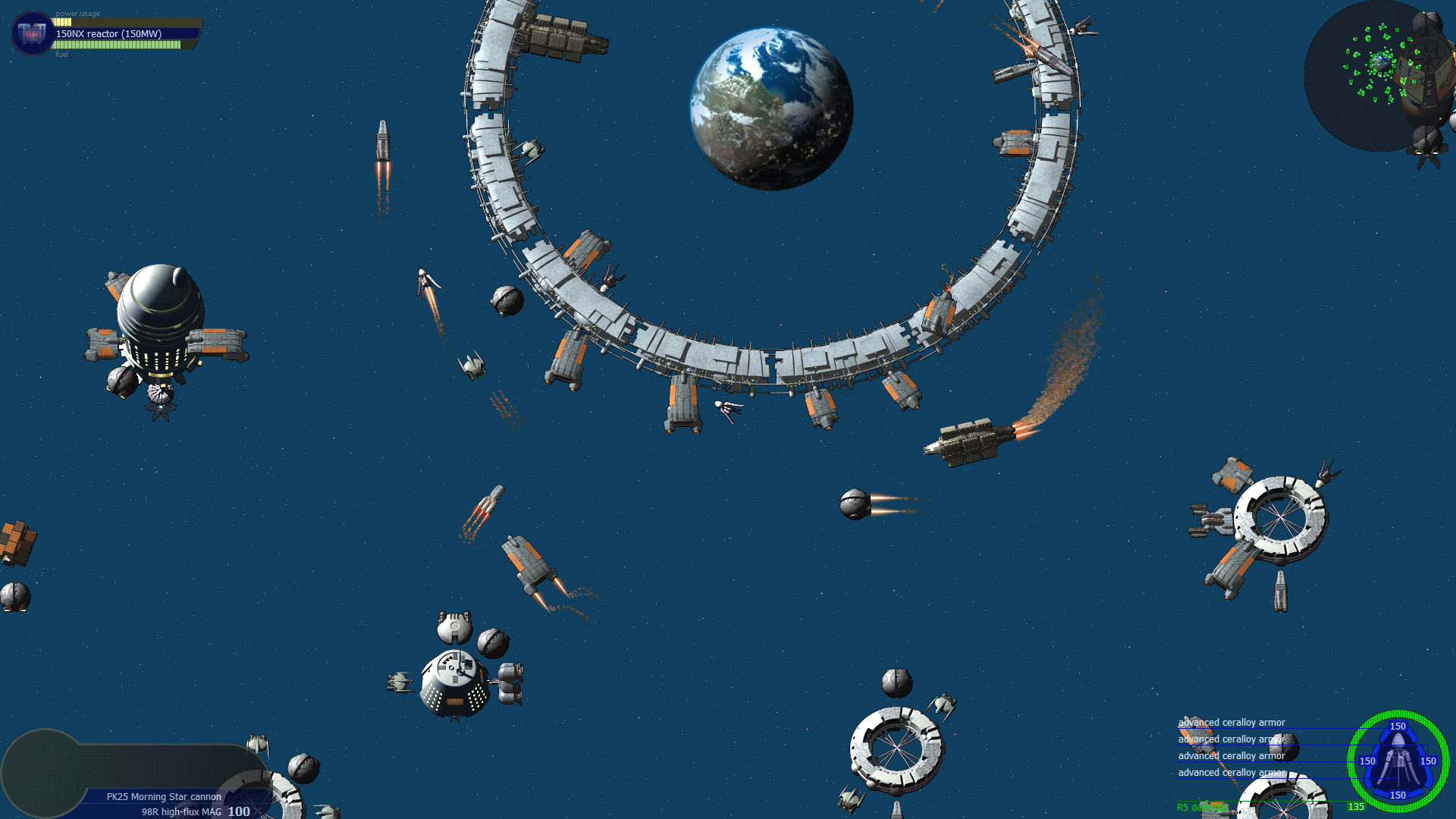 SAN MATEO, California—June 27, 2014—Kronosaur Productions today announced the release of Transcendence 1.3, the latest and greatest version of the epic game of space combat and exploration for Windows PCs.
Meet Benedict, your enigmatic new guide. To survive his training regimen, you'll need to take full advantage of the improved maneuverability of your ship. And you'll find that the full-width viewscreen will help you avoid nasty surprises. But don't worry, as Benedict puts you through your paces, you'll have a brand new orchestral score to keep you focused and alert. Are you ready to start your journey?
Indie epic Transcendence is a single-player, real-time game of space combat and exploration, set in a vast galaxy teeming with clashing empires, expansionist AIs, fearsome xenophobes, and mysterious hyperintelligences.
Game developer George Moromisato states, "1.3 is about reinforcing the core experience of the game. How can we make the core mechanics of space combat and exploration more interesting and immersive? The soundtrack is a huge part of that; it evokes the heroic and mysterious tone of the Transcendence universe. The same thing applies to improved rotation physics and large-screen support: they dramatically improve the core experience."
Transcendence 1.3 includes these new features:
New Orchestral Score:
Composed and recorded by long-time collaborator Michael Tangent, the new soundtrack features over 40 minutes of original music. Every track evokes the grandeur and complexity of the Transcendence Universe, from the peaceful environs of Saint Katharine's Star, to the frenetic maneuvers of space combat. "Like all the other upgrades in 1.3," Tangent says, "the new music score is about making a more immersive experience for the player." Moromisato adds, "Transcendence has always been an epic space opera, and it deserves a soundtrack to match."
The new soundtrack is available for free to all players. Download it now from the Multiverse catalog or stream it from SoundCloud.
Improved Maneuverability:
Indulge in some precision flying with improved maneuverability, which gives your ship precise aiming without sacrificing rotation speed.
Large Screen Support:
Enjoy the widest possible view of your surroundings. Version 1.3 supports the latest high-definition screens so that the main viewscreen now extends to the edge of the screen.
Improved Effects:
Transcendence 1.3 features beautiful new thruster effects, redesigned weapon effects, and critical sound effects.
Introducing Benedict:
Develop the skills you need for your journey to the Core with the help of Benedict.
Download Transcendence 1.3 for free at http://transcendence.kronosaur.com
Want more information?
Press kit: http://multiverse.kronosaur.com/news.hexm?id=152
View the trailer at: https://www.youtube.com/watch?v=GOCMW9yUSm0
Website: http://transcendence.kronosaur.com
Forum: http://forums.kronosaur.com
Facebook: https://www.facebook.com/Transcendence
Twitter: @Transcendence