The epic journey to galactic core continues with the release of Transcendence version 1.2 and the first official expansion, Corporate Command.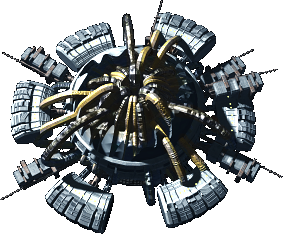 "This is the first big release since I started Kronosaur Productions," said Transcendence designer George Moromisato, "Corporate Command introduces three new player ship classes, adds several new star systems, and gives the player a chance to fly missions for the Corporate Hierarchy. I can't wait for people to try it out."
Transcendence version 1.2 is a game for Microsoft Windows and can be downloaded for free at transcendence.kronosaur.com. Corporate Command is a digital download available for $3 at the Kronosaur Multiverse.
About Transcendence
Transcendence is an epic space opera on an indie budget. It is a single-player, realtime game of space combat and exploration, set in a vast and living galaxy populated by clashing empires, expansionist AIs, fearsome xenophobes, and mysterious hyperintelligences.
Transcendence was inspired by NetHack and Star Control II and employs several roguelike game-mechanics, including randomly generated star systems, unidentified items, and (optionally) permadeath.
Though the mechanics of the game are simple, the rich, open-world setting provides scores of unique activities and missions, including:
Escorting freighter through pirate territory (or smuggling illegal items).
Mining asteroids for ore (or busting illegal mining operations).
Trading commodities to get the best price (or cracking stations open and selling the loot).
Fighting as a gladiator in the Battle Arena Maximus.
Joining the Militia to protect against the Sung Slavers.
Leading a squadron of gunships in the Commonwealth Fleet.
Testing Admiral Decker's secret weapon.
Studying alien technology at the edge of Human Space.
Mods
Transcendence can be modified and extended using a simple XML syntax and a LISP-based scripting language. The Transcendence community has created hundreds of mods to do everything from extending the user interface to creating entirely new adventures.
Corporate Command is built entirely as a mod.
Community
There is a passionate and welcoming community around Transcendence; many have followed the game for years and some remember its original release almost ten years ago.
Both the Transcendence Forums and the Transcendence IRC channel are filled with friendly people willing to help out newbie or debate the merits of the IM90 blaster.
History
28 November 2003: Version 0.7, the first public release of the game.
15 March 2005: Version 0.9. Amazingly, still 5 years away from 1.0.
25 October 2005: Version 0.95.
8 January 2006: Version 0.96.
30 July 2006: Version 0.97.
24 March 2007: Version 0.98.
30 July 2008: Version 0.99. Officially out of minor version numbers.
25 October 2009: Version 1.0 Release Candidate 1.
7 March 2010: Release Candidate 9. This time for sure!
10 March 2010: Version 1.0 finally released.
6 January 2012: Kronosaur Productions founded.
17 December 2012: Version 1.1 released.
About Corporate Command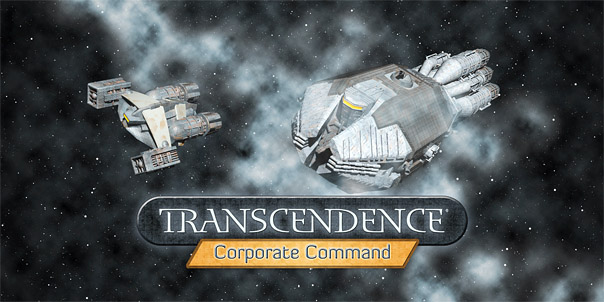 Corporate Command, the first official expansion for Transcendence, delves into the realm of the Corporate Hierarchy as it struggles against a foe that could threaten all of Human Space.
Corporate Command adds several new features to the game, including:
Three new playable ship classes.
A career path in CHOC, the Corporate Hierarchy's elite security force.
Thirteen new star systems, including Gunsan, site of Pacific Defense's massive shipyard.
New enemies and allies, including the inventive Omnithor Foundation.
New missions with Kate Morgental.
Dozens of new weapons and devices, including side-mounted cannons that add firepower to your ship.
Corporate Command is the first of many official expansions for the game and is now available on the Kronosaur Multiverse for $3.
About Kronosaur Productions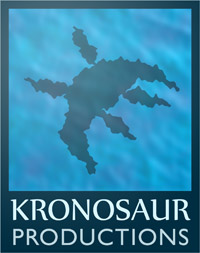 Kronosaur Productions was founded by George Moromisato in 2012, and is dedicated to creating epic-scale, high-engagement entertainment. It is currently producing two major games: Transcendence, a realtime space combat and exploration game, and Anacreon, a massively multiplayer galactic conquest game.
George Moromisato is an American game designer and programmer. He was one of the founders of Genetic Anomalies and the designer of Chron X. He lives in California with his wife and their Schnauzer, Helo.